Yoda at Krogers!!!
Pepsi did a Star Wars promotion in the USA, tying-in
to Episode 1. The Life Size Yoda was raffled off!!!!
I was hoping the raffle winner would sell it to me..
His answer to my offer: NOT...no price will buy it:( (
Congratulations to Kevin Sorvino, the
Port Clinton, Ohio raffle winner,
who (advantageously?) works for Kroger's!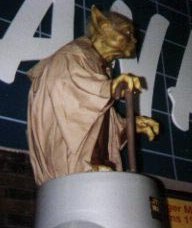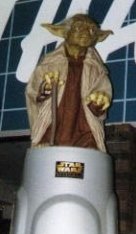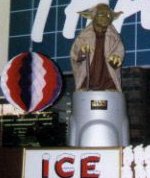 SirSteve Guide's article on this (No Kroger Employees were allowed)