Your Boss??? Then Scroll Down for the Solution!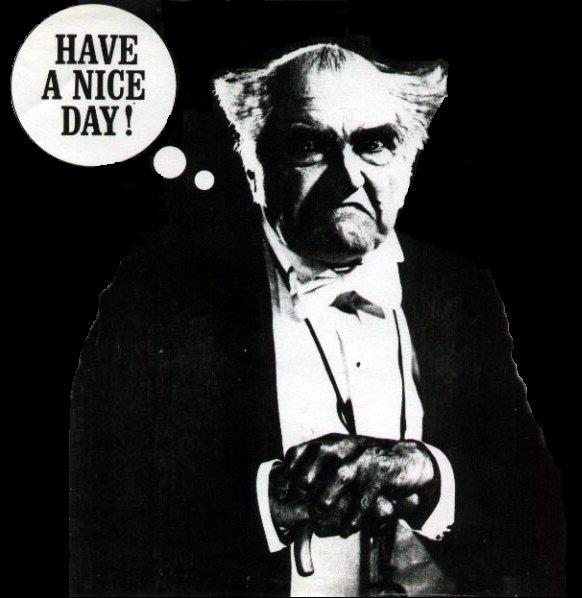 This boss, during annual performance appraisals,
may typically say a concluding statement like:
"Upon review, I have no raise for you this year!!
So get out of here and get back to work!!"
Do you have such a Boss over you???
If You do, then:
You then very definitely have a
Career Crisis and it constitutes an emergency!!
If this fits your circumstances, I guarantee you need Help!!
Go to my Cyber Jobs Page, NOW!!
Here is another very famous "Boss" you might recognize!
Advice to Bad Bosses
Physical Intimidator