'NightScribe' Dressed Up!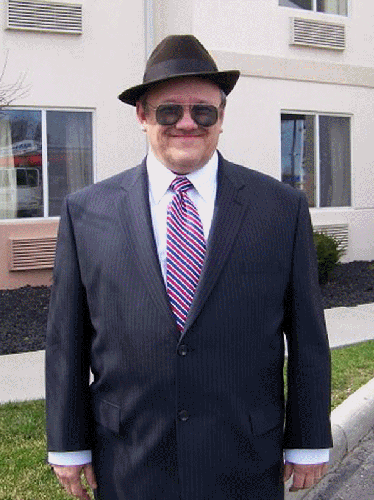 Taken on a windy day: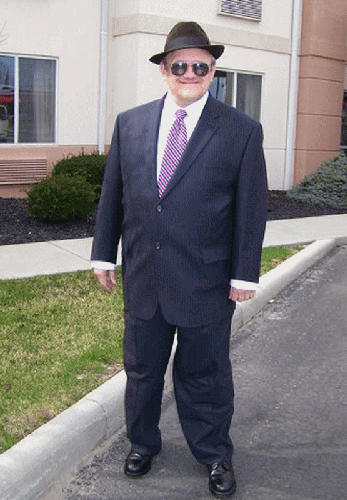 Dress-up Specifications:
Suit: Franco Tassi
Shirt: Modena (Should have had sleeves shortened 1", though!)
Tie: Privado
Hat: Fidora, by Stetson
Shoes: Who Cares, by Walmart!
Tailor: Diamond Brothers, Sandusky, 2006
Advice: You don't wear this except on formal occasions, and: Never Never EVER wear such attire in
any place/establishment known/found to be attended by, Members and Associates of CN,
(Cosa Nostra, AKA, "Our Thing") if you lack Italian/Sicilian parental geneaology!!
(For instance, "The NightScribe" is Scotch/English!).