My Favorite Search "Engines"
Search This Web Site


Right on the Beat!!

Popular Search Engines
To Help You Surf The Net:

Begin your search of the Internet
by entering words in any of the
boxes below.


Looking for something on the net? Try Findspot!
Searching Tools & Tips combined !!

Search Alta Vista:
Search Yahoo:
Search Lycos:

Search WebCrawler:
Do a Natural Language Search via Excite:
Open Text Index Simple Search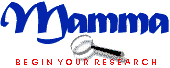 Music Only Search Engine:
Searching for that Hard-to-Find Script?
My ISP: