The Price of being Commander in Chief is High!!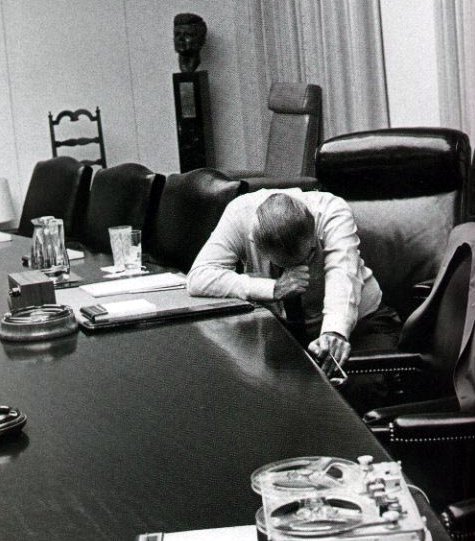 Vietnam War: Presidential Burden from the Tale of the Tape!
U.S. President Lyndon Baines Johnson anguished over his escalation
of the Vietnam War - and he was not insulated from its effects.
In the above picture, taken by Time Journalist Hugh Sidey on 7/31/68,
(One month after "Nightscribe" graduated from High School!), the
President has just listened to a tape recording made by his son-in-law,
Captain Charles Robb, Jr, then serving in Vietnam. On this recording,
Capt described his distress at watching young Americans die in battle.
Credit: photo and story from Time Inc's "Hugh Sidey's Portraits of the Presidents"-
a truly Great Journalistic Essay! Be sure to get your copy!! His pictures covered
Nine (9) different Presidencies! FDR through the present (and exiting) WJC!