Clydesdales headed for Village of Put-In-Bay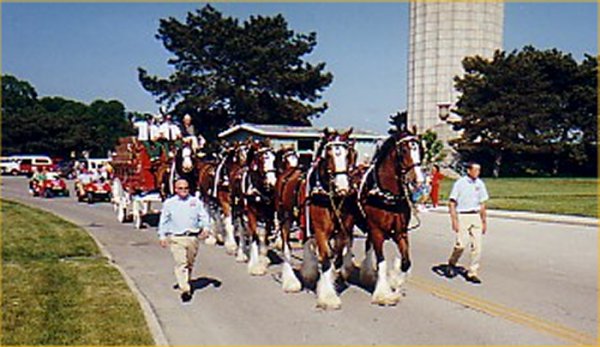 Photo Credit: Rich Young 06-07-02
I had to take this photo very quickly, because the Clydesdale horses have a very fast walking pace :)
Pictured behind the wagon can be seen the rest of the Budweiser Clydesdale Crew!
The men walking astride the lead horse pair were among the groom team.
Next is a picture of the famous "white feathered feet" unique to the Clydesdale horse!
Back to Clydesdale