Clydesdales Passing Perry Monument in Put-in-Bay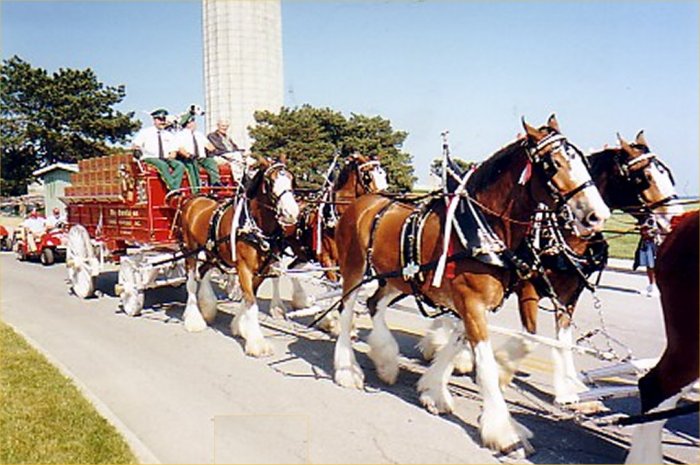 Photo Credit: Rich Young 6-7-02
The famous red Budweiser Wagon of beer boxes towed by a team of eight Clydesdales.
Atop the box, scurrying about, is the Dalmation they called "Doc". The driver and his assistant
always wear green. Today it was too warm to wear their jackets. With the drivers is a
prominent Put-in-Bay resident, celebrating a 50th wedding anniversary "in advance".
The Perry Monument, that the team is passing, is about 352 feet tall.
Shown above is four of the eight connected together by fancy harness and bridle rigging.
Another view, same location, with Clydesdale Team headed towards the Village of Put-In-Bay!
Back to Nightscribe with Clydesdales
Back to Clydesdale